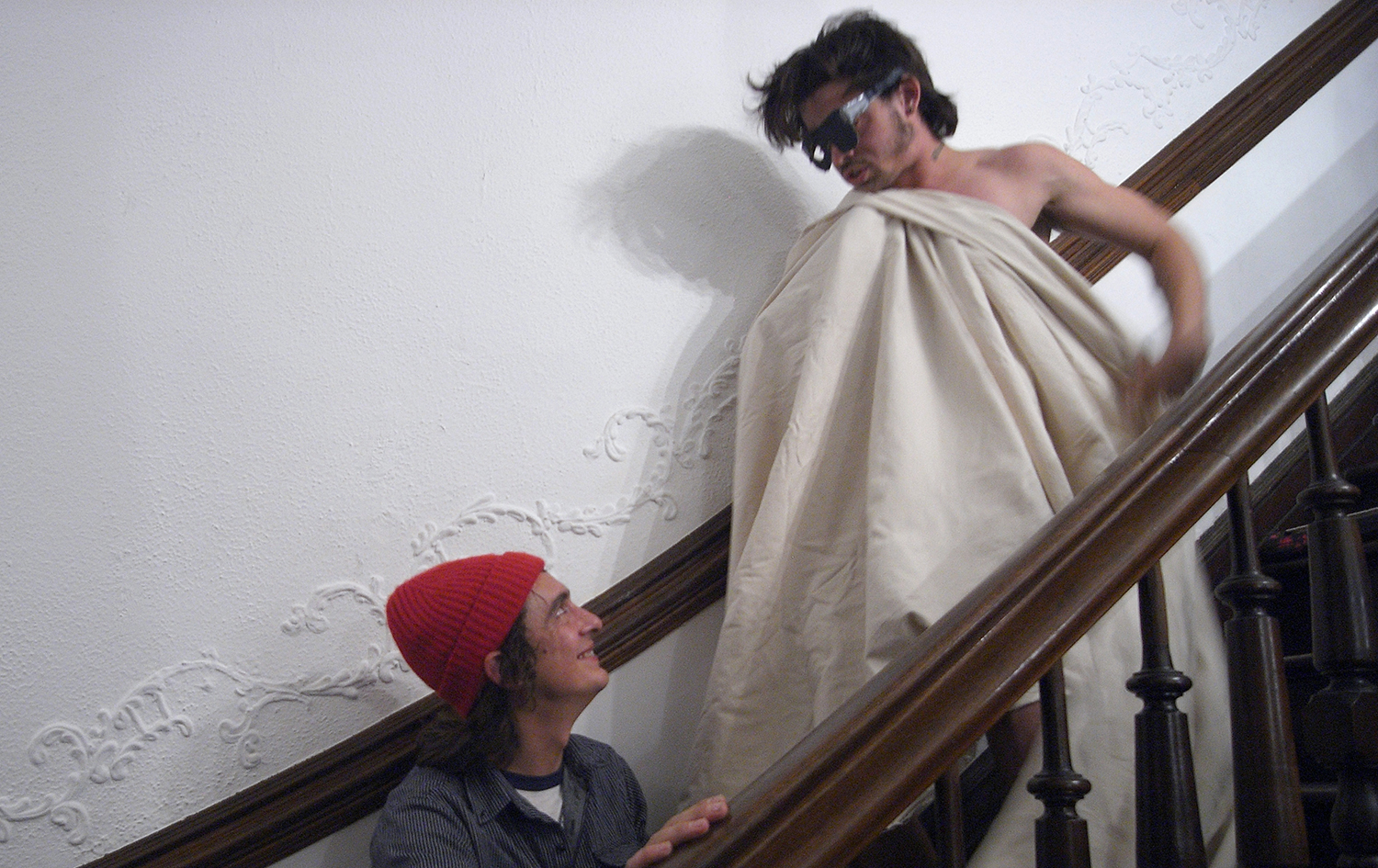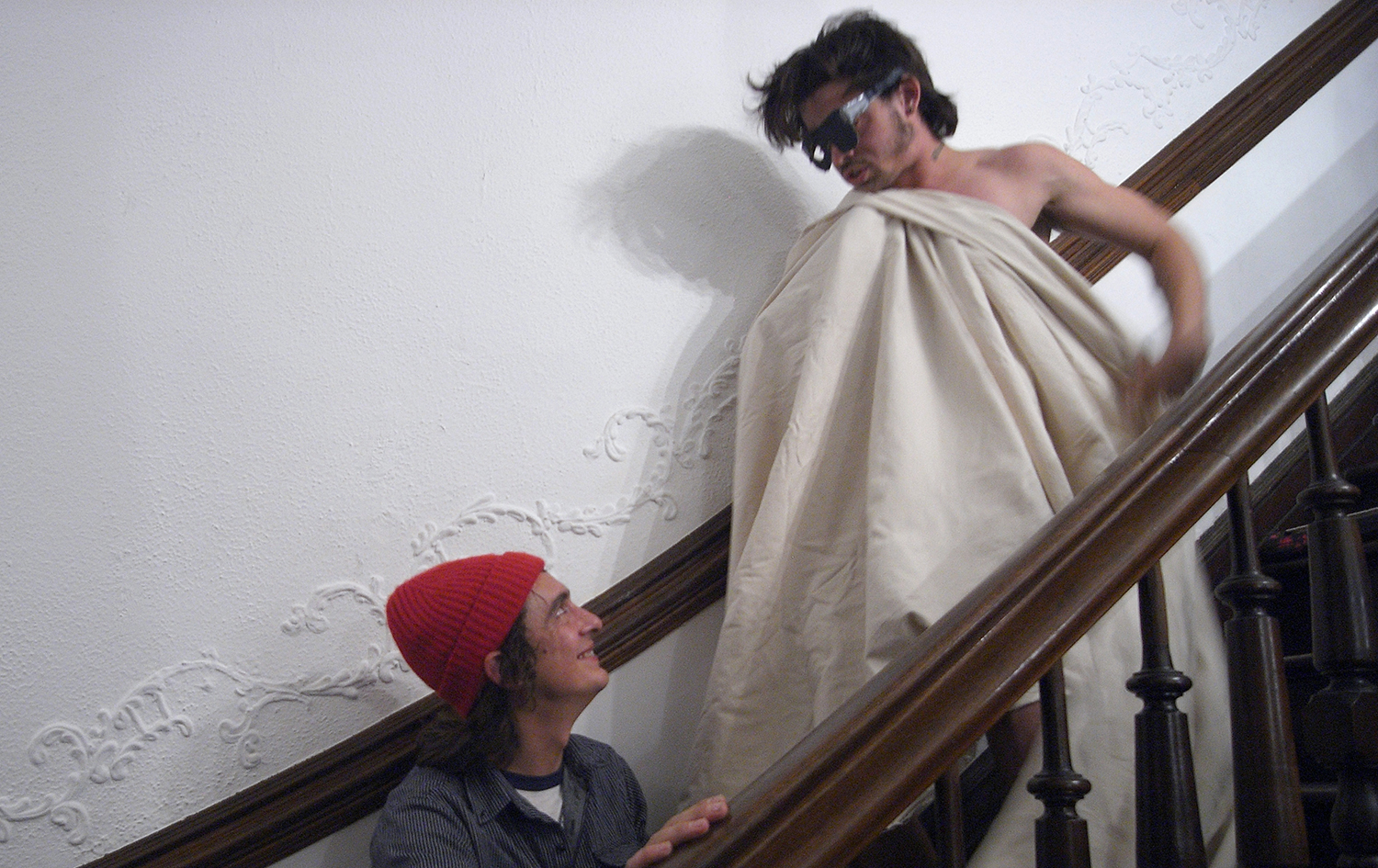 Lucie Fontaine - Estate
Sunday October 14, 2012.
Alhena organized Night for Listening: Estate, which was an evening of music presented as the grand finale of Lucie Fontaine's project Estate at Marianne Boesky Gallery.
Alhena invited musicians, poets and artists to prepare and perform, in succession, a version of Bruno Martino and Bruno Brighetti's song Estate, made famous by Joao Gilberto. The iterations were performed by Daniel Arnow & Batya Sobel, Frank Lyon, Michael O'Neill, Ellery Royston & Adam Bach and Geo Wyeth.
Image: Performance documentation of Geo Wyeth with guest participant Benny Merris, 2012.